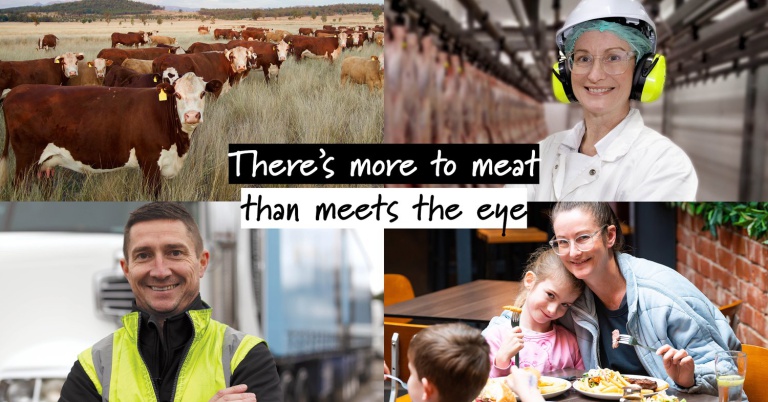 The Australian Meat Processor Corporation (AMPC)'s new campaign 'More to Meat' encourages people to speak about an industry they're proud of by showcasing Australian red meat processors' contributions to regional communities and the national economy.
Everyone has ideas about Australia's red meat processing industry, but there is more to the industry in communities like ours than meets the eye.
Agriculture is an essential part of regional Australia, creating jobs and economic activity right across the country. Red meat processing is an important part of the local agriculture supply chain; we work with farmers and retailers to deliver our region high-quality produce.
The AMPC recognises the importance of regional towns to the national red meat supply chain and has launched a new campaign called More to Meat.
It is estimated that the entire red meat processing industry contributes more than $21 billion to the Australian economy annually in total national industry value add.
Red meat processing may outperform expectations nationally, but we are most proud of our local contribution. The red meat processing industry provides an important source of reliable economic activity and employment for people across the region.
Boasting a world class product, advanced manufacturing and local processing, what's not to love!
To find out more, visit https://www.moretomeat.com.au/